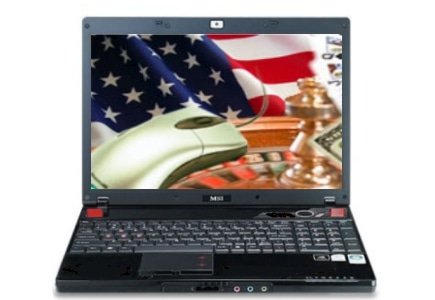 Republican Representative Peter King has introduced his Internet Gambling Regulation, Consumer Protection and Enforcement Act of 2013 to the House. The content of the bill is available in full on the Poker Players Alliance website.
It covers the legalisation of all online gambling, with the exception of sports betting, which is in line with the US Department of Justice's policy switch in December 2011, recognizing that the Wire Act applies only to online sports betting.
However, all the previous federal attempts to legalise online poker have failed due to political infighting, time constraints, and opposition from states and tribal groups determined to protect their sovereignty.
"A common federal standard will ensure strong protections for consumers, protect against problem and underage gambling, and make it easier for businesses, players, lawmakers and regulators to navigate and freely participate," King said in a statement.
"It [online gambling] is not uniformly regulated, the operators are not licensed, and consumers lack protection from fraud and abuse. With states approaching this issue piecemeal, it can lead to conflicting or inconsistent laws from state-to-state, varying levels of consumer protection, and a perverse incentive for a race-to-the-bottom on standards to attract gaming operators and revenues."
The bill is designed to: "Apply tough penalties to unlicensed operators, to put them and their off-shore, untaxed, unregulated services out of business forever, and to shut down money launderers and criminals seeking to use internet gambling to move funds."
It also proposes the creation of an Office of Internet Gambling Oversight within the US Treasury Department, imposing uniform safeguards against underage and compulsive gambling, as well as facilitation and control of interstate online wagering.
Acknowledging the state's rights, King has included provisions that enable individual states and tribal groups to opt out of the federal solution if they wish to do so.
As for the other provisions of the bill, the regulations already in place in states like Nevada, Delaware, and New Jersey, would be "grandfathered" into the federal framework, along with states having regulations for online horse-race betting.
The Poker Players Alliance, which was consulted by Rep. King while preparing the legislation, said the bill proposes similar arrangements to Frank-Campbell's one that failed several years ago, although in a different political and legislative environment.
In terms of the King bill's details, it was revealed that it proposes licensing requirements which can be executed on a 5 year basis through existing state or tribal regulatory frameworks, or through a body specifically created for that activity, but only with federal government input.
The federal legalisation drive will be reassessed after a year of operations, with the Treasury required to submit a data-backed study of financial numbers and playing characteristics.
Taxation and licensing fees have yet to be specified, though licensing will include "vendors" associated with operations, such as software and services providers, and marketing affiliates will be required to register with the licensing authority.
The controversial "bad actor" clause appears to apply only to operators or affiliates who have provided (illegal) online sports betting services to American punters, allowing liberty to competitors and not binding on states wishing to impose such a clause with tighter constraints.
Sensible provision are proposed in order to allow "illegal" operators to exit the US market in a professional manner, setting time limits under which players must be informed and allowed to withdraw balances from their accounts.
If they continue to offer illegal services, operators face punitive measures that include million dollar fines and ten year prison penalties. Subsequently, US players who give such illegal sites their business can also have their funds seized and confiscated.
Internet cafe "sweepstakes" gambling is also addressed by the bill and are declared illegal. Nevertheless, steep punishments are proposed for players who cheat and collude or use bots.
The age limit for players is 21 years, and there is a section on the customary problem gambling and underage preventative and exclusion requirements.
Heavy penalties are prescribed for operators who do not respect the requirement for player funds to be held in segregated accounts to protect them from operational failures.
And if international punters wish to play on US-licensed websites, they will be permitted to do so, but only if their residential countries have legalised online gambling.
As Morgan Stanley predicts, by 2020 online gambling in the U.S. could produce $9.3 billion of revenue, which is the amount that now Las Vegas and Atlantic City markets would produce combined.