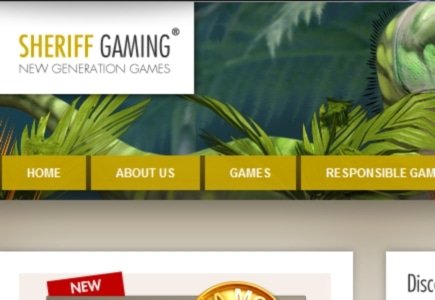 The first two slots launched under the Eindhoven-based online gambling content developer Sheriff Gaming's new SMART mobile brand in HTML5 mobile format are blockbuster titles "The Amsterdam Masterplan" and "Spartania".
The games are the first two 3D games converted to mobile, and are available for download via Wi-Fi or 3G. Also, thanks to their HTML5 format, once downloaded, the games appear in the device browser, enabling the player to access the same games on their computer without having to go via an app store.
Also, the devices supported by the SMART platform include Apple iPhone 4, 4S and 5 and Android Smart phones, as well as tablets such as Apple iPad 1, 2, 3, 4 and Android Tablets.
According to Eric Roskamp of Sheriff Gaming, "The development of SMART and our mobile game roll-out is a landmark opportunity for Sheriff Gaming to bring its unique 3D content to a mass market.
"This year alone we are aiming to launch between 10 and 15 slot games and 5 table games that operators can promote to their players via mobile and PC."