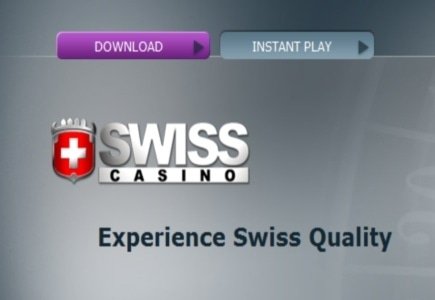 The website of the Swiss Federal Council's State Secretariat for Economic Affairs (SECO) now features a strong warning against Casino Swiss, which it claims offers illegal online gambling and falsely creates the impression of being connected to Switzerland by exploiting the Swiss coat of arms and numerous other references on its website scasino (.com).
The casino claims its owner is bwin.party digital entertainment plc, that it is operated by Electra Work Limited and its subsidiary iGlobal Media Entertainment, managed by Global Gaming Net; and that it is a member of the GGN Club that features 11 gaming websites.
The SECO statement notes that "The application of Swiss law is limited to the national territory. Since the companies have no legal representation in Switzerland, the companies cannot be held accountable at the present time," adding that under current law the operation of gambling games on the internet is illegal and the online gambling games offered on the website have "never been approved by the Swiss Federal Gaming Board".
Also pointing to the cunning marketing tools used by the casino, SECO said it advertises its offering using keywords such as "Swiss Casino", "Swiss Quality" as a marketing slogan, and exploiting the Swiss coat of arms imagery; SECO assessed this as misleading and deceiving since the casino is in no way related to Switzerland.
Furthermore, SECO opined that the use of the material violates both Switzerland's Federal Act against Unfair Competition and the Federal Act on the Protection of the Swiss Coat of Arms.