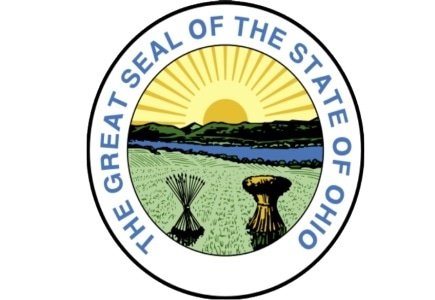 The Ohio's state constitutional amendment effected in 2009 may complicate any initiative for the state to enter the intrastate online gambling market. It actually physically restricts any casino gambling to parcels occupied by the Caesar's Entertainment operated Horseshoe casinos in Cleveland and Cincinnati and the Hollywood casinos that Penn National Gaming operates in Columbus and Toledo.
As a lawyer Christy Prince noticed: "The amendment says casino gaming can take place in only four locations. So if I want to go home tonight and play poker . . . there's an argument that I can't go and play it on my computer."
The puzzle could be solved by several remedies, one of them may include a point-of-consumption definition requiring all online gambling action to emanate, and be taxed, from existing land casino licensees in the state.
Prof. I. Nelson Rose, who is a gambling law expert, says that Ohio could also follow New Jersey's lead in insisting that servers be located on the premises of existing state licensees in the locations defined in the amendment.
On the other hand, Kim Arnold, chief operating officer leading i-gaming practice in a gaming consulting firm Innovation Group, thinks that Ohio's current lack of interest in internet gambling could change if neighbouring states accept the idea.
"You're right in the heart of a very competitive market. I don't know how Ohio could not be considering it," said Arnold.
A survey released earlier this year by the Innovation Group found that a majority of the tribal and commercial-casino operators who responded were exploring online gambling possibilities engaging themselves in battle for the rights to use the dot.casino domain.
Although such rights could net lucrative licensing fees from providers around the world that want the identifier, the operators did not view Internet gambling as a significant source of revenue but worried about remaining competitive and wanted to expand their marketing reach.
"The Internet Corporation for Assigned Names and Numbers, a global governing body, could make a decision later this year," confirmed Tom Embrescia of Second Genistry, a Cleveland company.
Opposing the idea that online gaming cannibalises revenue at bricks-and-mortar casinos, David Schwartz, director of the Center for Gaming Research at the University of Nevada, observes that online alternative could reach a desirable and commercially rewarding younger demographic with a preference for mobile action.
Given the history of Ohio's resistance to land gambling with currently existing four land casinos and seven so-called racinos, five of which are still under development, it is probable the state will be slow to join any internet gambling initiative
However, it is still to see what the competition from neighbouring states will bring.