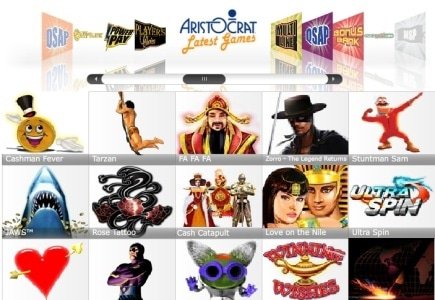 A multi-tenant software-as-a-service company Central Account Management System (CAMS) has signed Aristocrat Technologies, Inc. in a deal that should bring a lot of benefit to Aristocrat's nLive virtual casino solution and make CAMS one of Aristocrat's third-party suppliers.
Also, the deal envisages that CAMS services will simplify and be cost-efficient for nLive virtual casino's operations by aggregating multiple services including age verification, device identification, geo-location and online payments connectivity through one integration and contract.
CAMS, which was the first company in its class to be licensed by the Nevada Gaming Control Board and the only company processing live gaming transactions in the United States, has a platform that is able to deploy multiple third parties' content at one time to improve customer approval and inflow while focusing on improving ROI and keeping service costs low.
Also, CAMS has integrated the leading vendors for age/ID, device ID and geo-location into the nLive platform together with Aristocrat.
Commenting on the deal, Aristocrat exec said Daniel DeWaal said: "We have been moving forward very deliberately and aggressively to further bolster the nLive virtual casino product offering. This agreement with CAMS shows that we are very serious about preparing for legal play-for-money online gaming, and about offering the absolute highest levels of compliance and protection to our operator partners."
According to CAMS CEO Matthew Katz, "The CAMS value proposition is simple – through a single agreement and single point of integration, we aggregate and provide critical services operators need in order to adhere to regulatory requirements and receive customer payments, all while saving money and speeding up time-to-market."