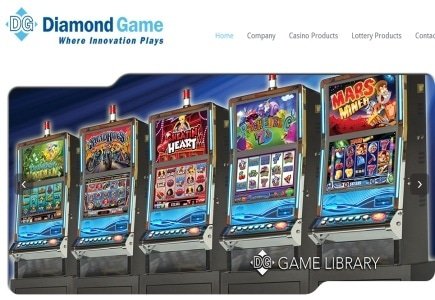 Amaya Gaming, Canadian online gambling software provider, has fully acquired Diamond Game Enterprises, a US designer and manufacturer of gaming-related products for the casino gaming and lottery industries.
The deal is expected to complete after regulatory and shareholder approvals around Q4-2013, and Amaya will pay US$25 million in cash, retiring company's debt. Amaya has also agreed to make available to Diamond Game credit facilities of up to 2.5 million dollars to support equipment acquisition needed to fulfill existing contracts.
Jim Breslo, Diamond Game president and CEO, said: "Diamond Game's sale to Amaya exemplifies the hard work and dedication of our management team and employees over the past 19 years, who have established the company as an innovative supplier to the gaming industry.
"The transaction unlocks value for both companies by pairing our patented technology, products and key contracts in the lottery segment with a well-capitalized entity in Amaya, which possesses a solid foundation of expertise throughout its organization as well as key relationships throughout the industry."
From Amaya's side, its CEO David Baazov, added: "Diamond Game's lottery technology will increase our lottery footprint in North America. We see upside for its latest lottery product, the LT-3, which has already been placed in Maryland and Ontario and which Diamond Game expects to be placed in new jurisdictions in the near future. Our extensive game library can be integrated with their lottery technology."
Baazov said he expected benefits of the transaction to include: accretive to adjusted EBITDA; the integration of Amaya online games into Diamond's lottery product; leveraging Amaya's contacts to improve revenues and opportunities for Diamond; and expanding Amaya's opportunities through Diamond's US lottery relationships.