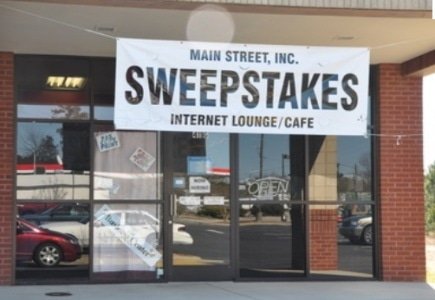 The latest reports from Massachusetts indicate that the local authorities have embarked on a drive against sweepstakes-style gambling at US internet cafes, with two arcades being shut down in malls in Danver and Gloucester as part of a police investigation into internet cafe gambling.
The investigation allegedly enjoys the authorization of the state Attorney General, who disputes the claims made by the owners of the enterprises that they were operating within the law.
So far, little is known about the charges, as the police and AG staff refused to specify anything other than that the shutdowns were part of an illegal gambling investigation.
In the meantime, operators Rosalie and Sam Parisi are trying to get local support via their site on which they urge state residents to contact the AG's office and express their protest against the shutdowns.
"Both locations are closed until further notice. We are working hard to resolve this issue. If you would like to help us...voice your concern to the Massachusetts Attorney General's office. Sorry for any inconvenience," it is noted on the site.
However, according to Danvers town officials, a state law passed in 2012 contains provisions against 'sweepstakes' style internet cafe gambling, and operators who sell internet time not for surfing but for online gambling.
To this the Parisi family responded, specifying that their patrons do not win cash prizes, but rather gift certificates to local restaurants, gas stations and stores, adding that the games in question are video games that "mimic" slot machines.