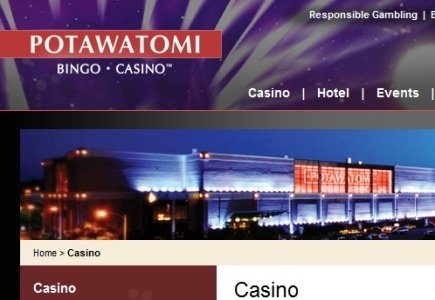 It was some Father's Day at Potawatomi Bingo Casino in Milwaukee, WI. Patrons of the establishment helped to get a gun out of the hands of a man who had fired several shots inside.
The man is a 27-year-old Wauwatosa man. He shot and injured a 23-year-old Milwaukee woman about 1:30am according to Milwaukee police Sgt. Mark Stanmeyer.
Ryan Amundson, a Potawatomi spokesman, said it was the first incident of its kind to take place there.
Two men at casino, Antonio Felder and De Von Dent, say that Steven Karr was the first brave individual to spring into action after shots were fired.
"It looked like a bad game of Twister with a gun," Felder said. "Everybody had their hands on the gun. It could have gotten worse."
"I was worried about my guys. I didn't want anything to happen to them."
James Comerford was also in the casino during the incident.
"We saw people come sprinting," he said.
"We were appalled. They had no plan," he said referring to police.
According to police, the shooter will be handed off to the Milwaukee County district attorney's office to face charges.