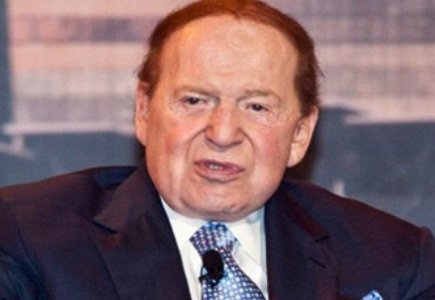 Well-known for his hostility towards legalised internet gambling in the United States, Las Vegas Sands land gambling magnate Sheldon Adelson in his latest Forbes business magazine article appeals to US lawmakers to declare online gambling illegal throughout all states.
"I strongly urge Congress to either rewrite the Federal Wire Act, or pass new legislation making internet gaming illegal nationwide," Adelson says citing a rather inaccurate and worn-out phrase 'click your mouse and lose your house'
Adelson's words oppose very sensitive issue of states' sovereignty and rights, at the same time disputing already approved online poker legalization procedures in Nevada, Delaware and New Jersey.
He further expresses his concern about the possible loss of jobs in US brick and mortar casinos, and gradual disappearance of Native American and racetrack based land casinos, speculating that 400,000 job losses in the US either directly or indirectly could be caused by reduced land casino business.
Well-known for his generosity when it comes to lobbying for the causes he support, this staunch Republican businessman claims that the growing internet gambling market in Europe has already resulted in a 20 percent decrease of visits to land casinos, adding that research also shows an increase in gambling revenue of "26 to 28 percent" over the past decade.
His list of reasons for abolishing online gambling includes the allegedly uncertain exclusion of underage and problem or intoxicated punters clearly overlooking the fact that his casinos, like most, serve free drinks.
In the end, Adelson rather hypocritically defines internet gambling as a poison to be resisted as it is a threat to US society.