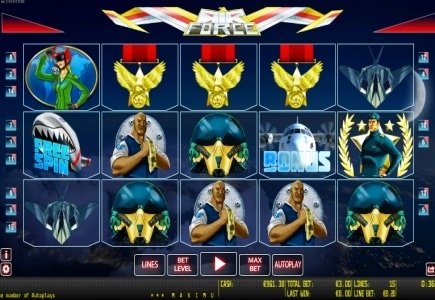 Inspired by military aviation, the latest slot developed by the internet gambling games developer World Match titled Air Force HD offers something fresh and different to the online players.
This rich-featured, multi-line game is the third new slot launched this month by World Match. In line with the players' expectations Air Force offers Free Spins, Scatters and Wilds, accelerated action, HD graphics, Spin Stop and autoplay.
Additionally, the designers have developed an innovative sky-diving bonus feature giving players a choice involving 4 paratroopers and 5 targets to win prizes.
The operators are offered a selection of pay-out formulas. It is also worth mentioning that the game enables interaction via social media.