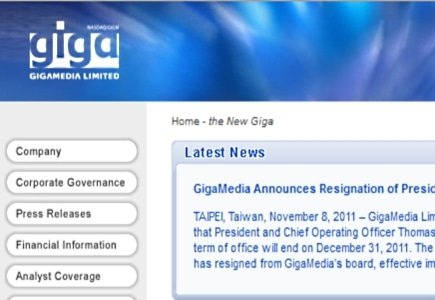 By launching a suite of new casino games, Taipai-based GigaMedia Limited confirmed its intention to focus on targeting the high-growth social casino games market.
The proprietary suite of casino games in closed beta format has been rolled out by the company's FunTown online game operation to 200 Taiwanese Cyber-Cafes.
The initiative will serve as a basis for development and launch of additional social casino offerings across multiple platforms planned for the end of this year.
The company announces commercial release of the games comprising a mix of slots, poker and dice games in around four weeks. The games are presently in beta-testing.
"Social casino games is one of the fastest growing and most profitable segments of online games. With social casino games generating ARPUs nearly double those of social games; increased sector focus will play a key role in driving growth of our FunTown online game operations in 2013 and beyond," said GigaMedia CEO Collin Hwang.
"We plan to leverage our expertise as a developer and operator of PC-based Asian casino games to create new offerings for mobile and tablet devices, building a strong multi-platform offering," Hwang also said.