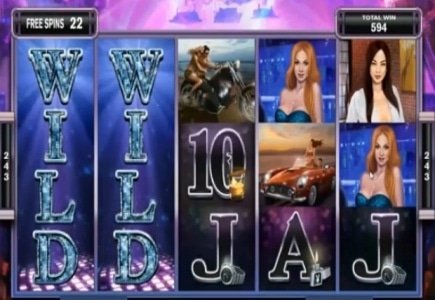 The new Playboy slot by Microgaming has come under the spotlight after the developer's team of experts arrived to London to update media about the creative process and the game development progress.
With the launch being planned for the beginning of July, this 5-reel, 243 ways-to-win video slot has already claimed its future audience as for some weeks now information and comments have been spread via internet, including even the previews on youtube.
The Isle of Man-based online gambling software developer organized the official briefing at London's Playboy Club to deliver the message that Microgaming's well established reputation for quality and brand awareness made the new slot a top choice for operators in the online gambling and live dealer segment of the market.
The huge Playboy brand and its strong social media presence together with a wide range of the new slot features (including 4 different Free Spins opportunities, Wilds, Scatters, Running Wilds and Rolling Reels) are bound to attract gamers in no time.
The briefing also included information about the earlier results of the partnership between Playboy and Microgaming, as the Playboy live dealer product was launched several months ago and is now beginning to attract attention.
The newest product of the alliance confirms the care and professional skills invested into the new slot's development, the developer claimed at the briefing. This statement was backed by a video presentation showing how the creative process started and was developed through to production with the teams of artists, sound technicians and musicians bringing the game concept to life.
Further marketing activities will support the release relying on the remarkable social gaming reputation of the Playboy brand (its Facebook fan page has over 8 million active followers) and almost 17 million views of the Playboy website on a monthly basis.
The fierce competition in the field is driving developers to put ever more effort into creating better games in terms of presentation quality, entertainment and features such as the social gaming appeal of progressive levels of advancement leading to reward. In the case of the Playboy slot, the reward means entry to the Platinum Club.
Microgaming is planning to launch more licensed products in the course of 2013.