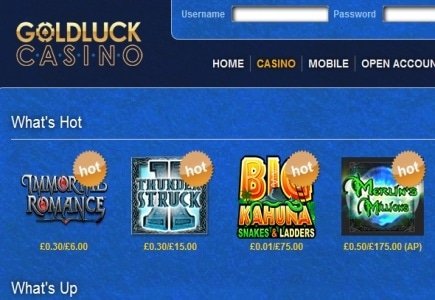 Microgaming-powered Gold Luck Casino has been launched by Golden Boys Bet Limited and licensed in the Isle of Man.
Golden Boys Bet Limited has also been operating a finance pool betting platform since 2010. The platform offers betting options on the results of financial events.
At the same time, Elray Gaming, the online gaming and turnkey solution subsidiary of Elray Resources, launched Golden Galaxy, an online casino powered and managed by Playtech Limited and available in three language options (English, Spanish and Chinese).
"We are very excited to announce the launch of Golden Galaxy online casino for our new client. This not only marks our first operational casino, but opens the door for additional support services, and revenue, as we look to expand our turnkey online casino operations," says Brian Goodman, CEO of Elray Gaming.
Elray inked a 12-month consultancy agreement with Golden Galaxy and will provide marketing and support services, as well as additional services to follow the expanding gaming portfolio.