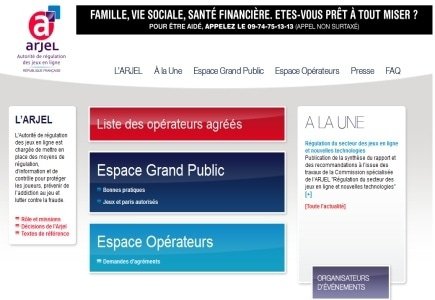 A partnership between the French online gambling regulator ARJEL (L'Autorité de Régulation des Jeux en Ligne) and its counterpart in the French advertising industry ARPP (L'Autorité de Régulation Professionnelle de la Publicité) has been confirmed.
The two authorities have agreed to exchange information in order to ensure stricter controls on internet gambling marketing activity, as well as to work on improving communications between gambling operators and the two regulatory offices.
Earlier this year ARJEL submitted 33 recommendations following a study of the French online gambling industry. One of the recommendations referred to marketing controls, with special focus on problem gamblers.