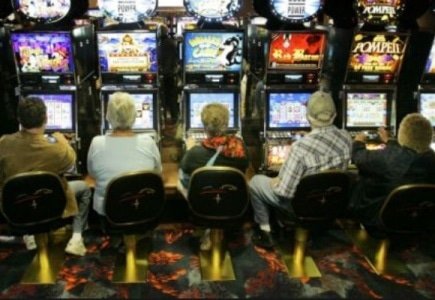 A recently published paper in the Journal of Gambling Studies, done by Canada's University of Waterloo researchers, deals with the psychological influences of sound in slot machine action claiming that slot players like noisy sound effects because they reinforce the rewarding feeling after a win.
According to Mike Dixon, a researcher, winning sounds on slot machines (average about 400 sound effects) make gambling more exciting, and can cause players to overestimate the number of times they won while playing on slot machines.
When players spin and lose on those modern slot machines the machine goes quiet, but when they spin and win more than their wager, a celebratory sound effect is usually delivered. Now, when players spin and win back less than their wager, they still get the celebratory sound despite the fact that overall money has been lost on these spins.
Dixon describes that as 'losses disguised as wins'. The team measured gamblers' physiological responses to those various slot machine game outcomes with and without sound during play, reporting that during slot action palms may sweat increasing skin conductivity - a measure of arousal.
The 96-gambler sample group played two sessions and their physiological signs were monitored on the various outcomes.
In one session, both wins and 'losses disguised as wins' were accompanied by rolling sounds and celebratory winning jingles, as well as visual feedback, whilst in the second session, the sounds were turned off and players only received visual feedback.
Then the gamblers were asked which session they preferred and why, also estimating how many spins they had enjoyed in which they won back more than they wagered.
The results showed that sound has a definite influence: the physiological responses were significantly greater in the session with sound rating than in the quiet one. The majority of players also preferred the playing session where wins were accompanied by sounds, as an extra layer of excitement.
Sound also impacted the number of wins players thought they had achieved, with 24 percent of players overestimating their wins if sound was deployed, whereas an overestimation of only 15 percent was recorded on those playing without sound.
Dixon and his colleagues made several interesting conclusions and presented them in the study.
"Although sounds may have contributed to players' enjoyment of the game, sound may also lead to an overestimation of winning. Both of these effects may contribute to gambling problems, such as misbeliefs about the true chances of winning, and persistence that some players experience when playing slot machines," said Dixon.