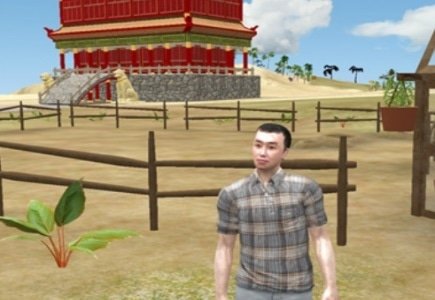 The developer of the popular Massive Multiplayer Online Role Playing Game (MMORPG), eGenesis announced this week that it is working on a new MMORPG offering dubbed Dragon's Tale, which should further boost the business.
It has been specified by the company's lead designer Andrew Tepper that "The first thing that stuck me about online gambling today is that it's a pretty lonely experience, typically one player in a web browser, watching a 2D slot machine.
"I've taken what I've learned in the last 15 years building MMORPGs and for the first time applied that to gambling. I've created an intensely social world where players can explore the game world together, share techniques, and rely on each other as they level up by completing gambling quests," he added.
According to Tepper, the new games in Dragon's Tale are designed for a 3D environment and include cow tipping, dragon egg hunts, fishing, duck feeding, and running monkeys through mazes. He also revealed that Bitcoins and credit cards will be used as in-game monetary systems.
"There are 60 different games so far, with new ones being added all the time, and every one of them is a new take on gambling. About half the games are luck-based and half are skill-based," he said, noting that a tournament system, a student/mentor system, and player-controlled governance will also be included in the offering.