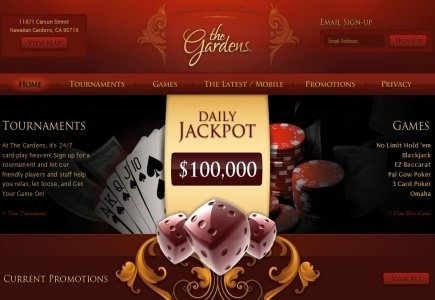 There has been much talk about PokerStars this week and its potential partnership deal with a major Los Angeles land cardroom with which it would be able to enter any potential Californian intrastate legalised internet poker market.
The cardroom in question seems to be "The Gardens", which forms part of the Hawaiian Gardens Casino Resort offering in LA. There are also rumors that Pokerstars' top lobbyist in the area, former politician Dick Gephardt, has been doing the rounds at the local Legislature, and that he has been not too successful swinging politicians in favor of the idea of a Hawaiian Gardens - Pokerstars collaboration.
If it decides to pursue the deal with the cardroom, PokerStars may run into obstacles in shape of the three intrastate legalisation measures which are currently working their way through the California lawmaking system, all featuring bad actor provisions.