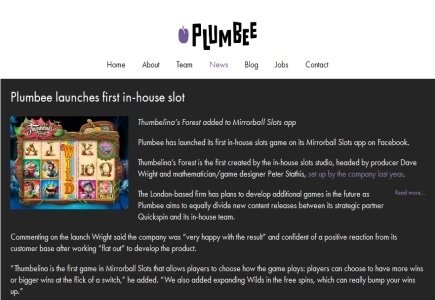 The first in-house developed online slot has been launched this week by London-based social gaming firm Plumbee to its Mirrorball Slots Facebook Application.
Dubbed Thumbelina's Forest, the game has been produced in Plumbee's in-house slots studio, which was set up in 2012 and led by producer Dave Wright and Peter Stathis, mathematician and game designer.
In addition, Plumbee announced that it will keep developing new content, which will be divided equally between itself and its strategic partner Quickspin.