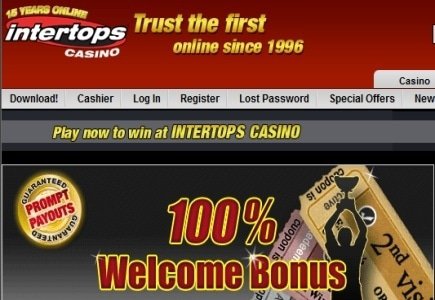 A lucky Intertops Casino player has made it into the headlines once again in less than a year after he scored a $43,307 jackpot a couple of days ago. Why? Because this is his second jackpot win in that period of time, and he scored it playing his favorite casino game, Caribbean Stud Poker.
Namely, last August he won $84,336 playing Caribbean Stud Poker, and this time thanks to the same game he won $43,307 in the jackpot and an additional $6015 for the winning hand, bringing the total payout to $49,322.
Commenting on his win, the 60 year old logistics consultant working in Dubai says he'll invest his win in property, noting that Caribbean Stud Poker is his favorite game and that he rarely plays any others. He also revealed that he was extremely surprised when he won the jackpot again, even though he had hoped it would come to him again.