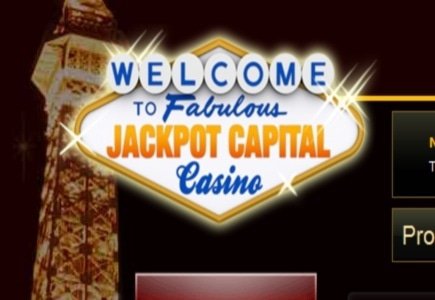 There's always something new @ Jackpot Capital Casino, an online gambling venue where each season is celebrated – this summer stands out because it features the Executive Chef bonus promo that will run until September 9, 2013.

What this means is that $35,000 will be awarded in casino bonuses every Monday for seven weeks; this further implies that this casino giveaway will involve a total of $260,000 in prizes!

Sounds good? Wondering how to get into the competition for one of those great prizes? Just log into your Jackpot Capital account, play your favorite games and move up the Scoreboard in order to receive an Executive Chef bonus of up to $700 based on your ranking.

Furthermore, pay attention to the six Executive Chef Stations because a random draw at the end of the summer will award players at each level an additional $12,000 in Station Prizes. And that's not all: the luckiest three players will get a $1,000 grand prize each.

Explaining what the levels are for, Jackpot Capital Casino manager Oliver Smith said: "We've created the Stations, or levels, so that all kinds of players have a chance to win – frequent as well as occasional players. But the higher the station, the smaller the pool of players in the additional prize draw. So making it to the top level not only increases your chance of winning in the draw, it also increases the size of the prize!"

In the meantime, until September 8, when the ultimate Executive Chef will be announced, players can benefit from another promo – an Executive Chef Deposit Bonus – which amounts to 100% up to $200. In order to use the promo, just enter coupon code EXECUTIVECHEF when making your deposit.

And to top the great offer, Jackpot Capital will continue offering its popular Surprise Wednesday Bonuses for players who make a deposit and play on Monday or Tuesday during the Executive Chef event.