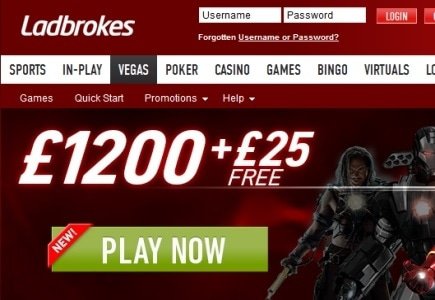 The latest novelty in the offering of the major UK land and online gambling group Ladbrokes plc and the first result of its partnership with online gambling software provider Playtech plc is a new 'Vegas' tab featured on its website and including a suite of online real-money games.
Under the new 'Vegas' tab, players can find some 70 games, around 30 of which are available on mobile channels. In near future, Ladbrokes will gain access to all of the 400 games available on Playtech's open games solution which sources games from both Playtech and third party suppliers, said Ladbrokes spokesman.
Apart from the games such as The Sopranos, Little Britain and Monty Python's Spamalot slots, and table games like roulette and blackjack, Ladbrokes will also get Playtech's IMS software which provides customer relationship management capabilities and through which Ladbrokes will be able to boost its customer retention and grow customer lifetime values.
"Ladbrokes customers will now begin to see the benefits of our partnership with Playtech with a strengthened gaming offer across all channels. This, together with the establishment of Ladbrokes Israel which was formed in May has seen us take a considerable step forward in our digital capabilities with further enhancements to come in the coming months," said Ladbrokes CEO, Richard Glynn.