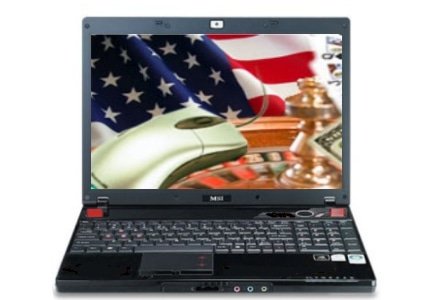 These days Internet gambling has finally caught the attention of some politicians on Capitol Hill obviously provoked by individual states bypassing indecisive Congress in their pursuit of legalisation.
Suddenly last week the US Senate Subcommittee on Consumer Protection, Product Safety and Insurance held a biased and poorly informed Senate hearing titled "The Expansion of Internet Gambling: Assessing Consumer Protection", where only a desire for a federal solution was expressed by those participating.
This week, the focus shifts to the House of Representatives, as Representative Dina Titus, a Nevada Democrat, urges the chairman of the House Committee on Energy and Commerce to hold a hearing to examine individual states' current trend of doing their own intrastate thing in order to expand into online gambling.
Perhaps a little belatedly, Titus acknowledges that individual states like Nevada, New Jersey and Delaware are leaving Congress and a federal solution behind as they move forward on legalisation initiatives in accordance with the Wire Act.
Apparently, she does not trust individual states to do the job properly as states could allow undesirable operators to enter the online gambling space in the US - the "bad actor" angle. Without expressing her supports of online gambling, Rep. Titus believes that a federal solution is essential to create a common nationwide set of regulatory and licensing requirements in order to protect American consumers.
Now with two bills introduced to Congress by New York Rep. Peter King (general online gambling) and Rep. Joe Barton of Texas, (online poker only), Titus could discuss them at a further hearing, bearing in mind that The American Gaming Association, which favours a federal online poker only approach, is possibly behind her push for it.