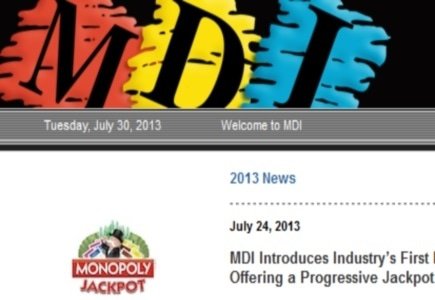 The latest product to be launched by the end of the year by Scientific Games Corporation subsidiary MDI Entertainment LLC is a new instant game with a "2nd Chance" opportunity to win a monthly, multi-state progressive jackpot of $ 1 million or more.
The title is called MONOPOLY Jackpot and it is based on the MONOPOLY brand which is present on both instant ticket graphics and the 2nd Chance interactive game.
The 2nd Chance game, created in HTML5 and enabling play on desktop, tablet and mobile devices, allows non-winning scratch tickets holders to play an internet-based "collect and win" game which features rolling jackpot prizes awarded in a monthly draw.
In order to stand a chance at winning one of the prizes, players need to register their non-winning tickets on lottery microsites built and managed by MDI to play the game. Each ticket entry will give the player a chance to get one or more property cards, which will be stored in the player's account, and if they complete a group, the player will be moved to an animated wheel spin with potential prizes that can include merchandise, one of 10 instant jackpots (ranging from $25 to $2,500) or entries in the monthly progressive jackpot drawing.
The instant tickets entry number will predetermine the prize, specified Scientific Games whose President, Properties Group and Chief Creative Officer Steve Saferin said:
"While MDI has created many very successful instant games bearing the MONOPOLY brand before, this one is truly the first of its kind.
"To our knowledge, no other instant lottery ticket has ever offered a 2nd Chance game that encourages player participation with a collection play style and a multi-state progressive jackpot. Plus, this game offers true rolling jackpots and multiplier opportunities. And because it's linked, all participating jurisdictions, no matter what their size, will be able to offer their players a chance at a monthly jackpot that could top $1 million. It's an exciting game and with the HTML5 technology and the social media interface, we think it has tremendous potential for lotteries to reach new players."