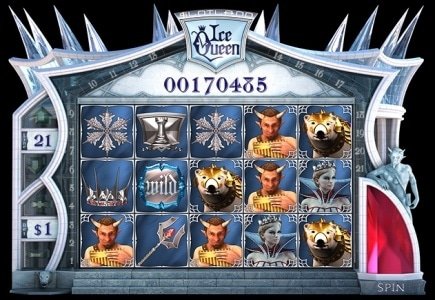 All from her hospital bed, one woman had a stroke of good luck.

Lynn Y. has been fighting a long term illness and has passed the time doing something she loves to do, playing slot at Slotland Casino. She has been frequenting the mobile site because of the convenience of having all her favorite games available on her smart phone. She managed to build up a $3,100 bankroll spinning on Ice Queen and playing Booster.

Lynn was playing with a strategy in mind. She deposited $40 and started her gambling stint with Mega Spin striving for a $10 win and a shot at the bonus round on Booster. She hit for $50, raised her wager and won 100 bucks followed by a $200 win before switching to the Ice Queen slot game.

Lynn's balance spiked high and low before she won $750 which mushroomed to $3,100. It was at that point that she took her winnings and quit for the evening.

Slotland features a total of 29 unique slot games which can be played not only on your PC but also your iPad, iPhone, Blackberry or Android device. The new mobile application features an enhanced user interface for iPhone and Android users offering larger buttons.