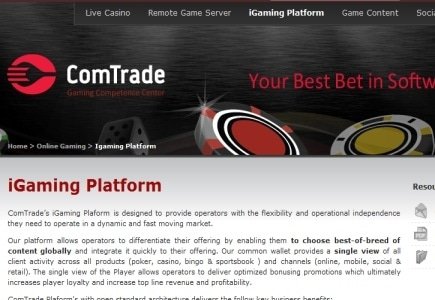 ComTrade Gaming has announced Ales Gornjec as the new General Manager.
Gornjec signed on as part of the ComTrade Group in 1996 when he started as a software developer and project manager.
As the founder of the ComTrade Gaming unit, he created a team of more than 200 engineers that have designed gaming platforms and content for the online and land-based casino, sports betting and poker markets.
His main focus will be to make the company more prosperous.
"We have spent many years building an excellent team and Ales has played an integral role in this. Ales is an invaluable member of the ComTrade Group and his vision for ComTrade Gaming meets our aspirational goals moving forward and we are very excited about the future of the company under his leadership, " said Alexis Lope-Bello, chief executive officer of the Comtrade Group.