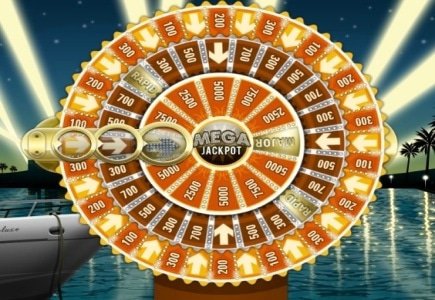 More information is now available regarding the €3.7 million Mega Fortune jackpot win. A Dutch player hit the jackpot at CasinoEuro, which released the details late Friday.
A 44-year-old Dutch woman won the Mega Fortune Jackpot at CasinoEuro and this isn't her first jackpot win. She was playing at CasinoEuro and won a €3.3 million jackpot on a €5 stake while spinning on the Arabian Nights slot game.
The CasinoEuro statement explains that the player took a break from the casino and they offered her a €10 no deposit bonus to bring her back. She accepted the offer and played Mega Fortune for 15 minutes at €50 per spin before winning the €3.7m jackpot.
She has won two multi-million Euro jackpots within three months for a grand total of €7million.
CasinoEuro manager, Sam Brown said, "One loyal customer winning two jackpots of such significant size is truly amazing. We are delighted that CasinoEuro.com could be home to such a momentous slice of casino history!"
President and CEO of Net Entertainment said, "Net Entertainment's Progressive slots continue to make millionaires all over Europe and we'd like to pass on our congratulations to the latest CasinoEuro winner. This latest jackpot underlines the lucrative nature of casino games and enhances our reputation in the gaming industry."
A comment from the player has not yet been released.