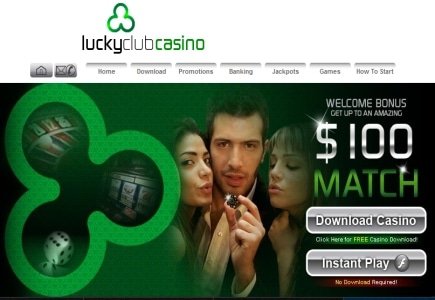 The perfect end to any weekend would be a $26,000 win and one Lucky Club casino player's Sunday ended on such a note. Cedric M., 29, is a regular player at the online casino and hit several jackpots while playing the Ancient Wonders slot game. He built his bankroll up over $18,000 and foraged onward.
"I suppose I should have just quit on Friday night. $18,000 ain't too shabby!" said Cedric to a Lucky Club customer service representative. "But sometimes you just have to go with your gut feeling. My gut told me I was starting a winning streak – and it turned out to be right!"
Cedric, who resides with his parents, siblings and his girlfriend, intends to take the whole gang on a hunting trip at a state park.
"There's still lots of summer left for a few relaxing days there this summer," he explained. "Before we go anywhere, though, I'm going to throw the biggest barbecue party this neighbourhood has ever seen!"
"Cedric is one of our VIP players and is well known to most of our staff," said Lucky Club Casino manager Alex Hunter. "We're all really excited for him and his family!"
Lucky Club Casino featured Nuworks software and the current Monster Millions jackpot has reached over $1m. Could you be the next big Lucky Club winner?