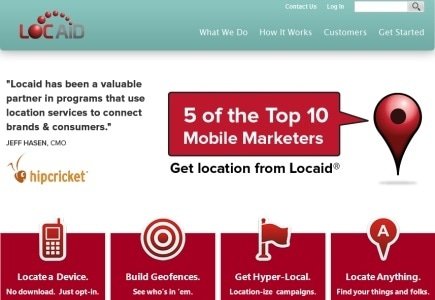 Geolocation company Locaid's CEO Rip Gerber says that the technology cannot be recreated and has the ability to spot a punter within 5 feet.
Locaid has applied for online service provider licensing in states that have passed intrastate gambling legislation including Delaware, New Jersey and Nevada.
Gerber said that is imperative for online gambling sites to verify the location of players or they could lose licensing for accepting players in restricted jurisdictions.
"The location data we provide is the only one that can't be spoofed. In cities with concentrated towers, it can get to within 5-feet accuracy range," Gerber said.
Locaid's geo-tracking technology is unique in that it used multiple methods for verifying a user's location making it tough to replicate.
Locaid checks the IP address of the player plus a Wi-Fi service provider to validate a location. If everything matches up and the player is in a state that allows online gambling, a message will be sent to the operator indicating that the player is safe to offer real money games to.
Locaid currently provides geofencing applications to lottery services, banks, fleet trackers among other types of businesses.