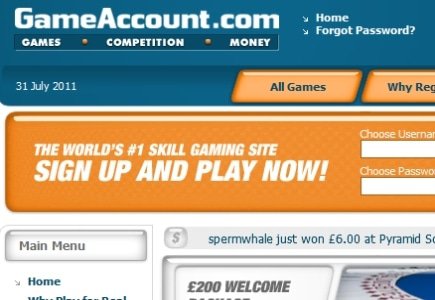 GameAccount delivers three of the senses including sight, sound and touch in its new SENSE3 Mobile Gaming suite.
The spokesman says that the software combines Responsive Design, HTML5 and Native Applications to bring quality online gaming on mobile smart phone and tablet devices.
GameAccount Network released Native Applications for iOS and Android devices last October and was released in the Italian market in January 2013. SENSE3 combines HTML5 Casino Table Games, HTML5 Casino Slot Games and download versions of Native.
Dermot Smurfit, GameAccount Network CEO said, "The SENSE3 mobile gaming suite is a way of bringing together the best client application frameworks and the best available gaming content and delivering them intelligently to meet operators requirements in this fast growing channel.
"Committing to mobile game development for iOS and Android in 2011 ensured we developed the right understanding, technologies and toolset required to deliver our proprietary mobile gaming content and that of third party content partners. Our agnostic approach to client application frameworks ensures we don't pick a side: Let the players choose – instant play HTML5 or download the Native App. The choice is always theirs."
Mary Griffin, GameAccount Network marketing director added, "Desktop-bound Internet gaming has offered sight and sound. Now SENSE3 adds the third sense of Touch to the equation. SENSE3 incorporates promotional push-messaging and other marketing capabilities which are crucial to extending CRM into the mobile channel effectively. Mobile gaming is expected to dominate Internet gaming as consumers continue to migrate their Internet time onto mobile smart phones and tablets."