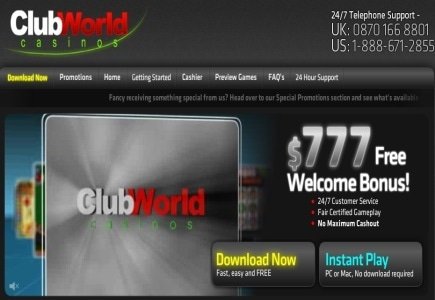 Marketing affiliates are spreading the word of the possibility that Club World Group may close Club UK.
Club World has notified affiliates that Club UK will no longer accept new players beginning in August but it will maintain support for existing players.
New players attempting to register have received the following message:
"If you are a new UK player and would like to play at this Club World Group brand then you can sign up to either Club USA (playing in USD) or Club Euro (playing in Euros)."
Affiliates have received the following notice:
"We have taken the decision to stop new registrations in Club UK (£), ClubUK will still be available to play in, but registration will be closed. Management has come to this decision due to a few reasons. The main reason being that based on our research, we have found that the vast majority of UK and Euro Zone players sign up in dollars and not their home currency."