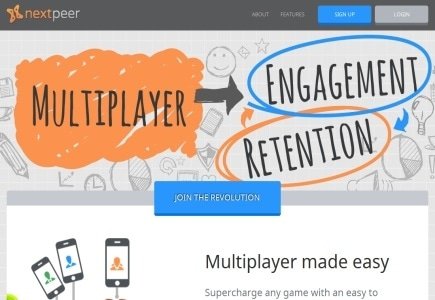 Cashplay.co has partnered with multiplayer mobile gaming platform Nextpeer.
Nextpeer has a network of more than 1,000 iOS/Android game developers and could benefit from adding cash tournaments to their selection of games.
According to Nextpeer, more than 12 million players around the world are accessing its 2,000 multiplayer games.
Players will now have the ability to take on opponents in real money games with cashplay.co's integration. The "skills-matching engine" within the cashplay.co platform matches up players based on skills.
"This partnership is a perfect fit for us, as Nextpeer is all about allowing games developers to add social elements to their games and driving up player-engagement levels. There was already a clear demand for this new approach to monetization among its extensive network of game developers, and we know from our own research that there is demand from the players. So it's great that we're able to integrate swiftly and expand the reach of head-to-head cash tournaments on mobile games to such a huge audience," said Jarrod Epps, chief executive officer of cashplay.co.