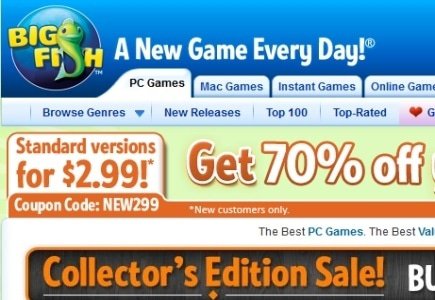 American game developers, Big Fish Gaming are making the decision to lay off 140 staff members between the United States and Europe.
As many as 50 jobs will be cut from the Seattle headquarters of the firm, with other layoffs and transfers in Vancouver and in Ireland as the company closes its development studio and its European offices.
The moves are part of a restructuring plan by CEO and founder Paul Thelen. He intends to shift employees as unprofitable areas of the business are shut down.
Thelen is making his moves now while the company is strong in an attempt to prepare to keep up with an ever changing industry.