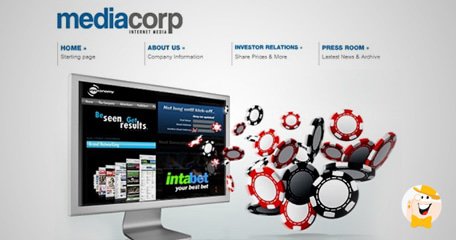 After some house cleaning within Media Corp plc, parent group to Purple Lounge Poker, it's failure is no sad state of affairs to Purple Lounge players that suffered financial losses with the company last year.

Media Corp released a stock exchange notification stating that it "...lacks the funds to continue without material investment" and no longer trades and the launch of the Intabet platform is cancelled.

Chairman Phil Jackson said that company directors have reviewed Media Corp's operations the financial state of the company and difficulty obtaining proper licensing have made the launch Intabet platform unfeasible.

"The Directors believe that continued development of Intabet would prove a drain on the company that it cannot sustain in the absence of meaningful revenues or investment," said Jackson.

"Together with continued legacy issues facing the company taking up substantial amounts of management time detracting their attentions from the operating business, the directors have taken the difficult decision to cease development and operation of the Intabet platform and substantially all of the company's trading business."

"With Media Corp now having ceased substantially all of its trading business the company will now become an investing company under rule 15 of the AIM Rules for Companies," said Jackson regarding future plans.

"In doing so, the company must adopt an investing policy which will be subject to shareholder approval at a general meeting. Following the adoption of an investing policy it is likely that the company will dispose of its interest in Intabet and its associated intellectual property."

Jackson also said that its suspension on the AIM exchange has led to proposals for Media Corp that may benefit shareholders.

"It is with this in mind, and one proposal in particular which would bring with it new directors and strategic investment, that the directors have taken this [cessation of trading] action. The directors believe the continuation of the existing business is no longer viable without material investment, the absence of which would risk the solvency of the company," Jackson said.