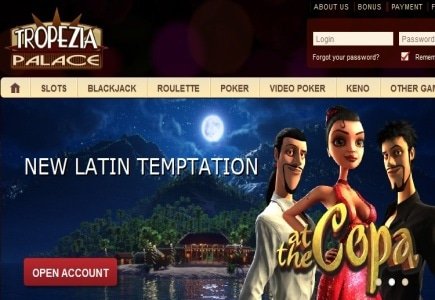 Darren, a Tropezia Palace Casino player from Surrey, England, took two spins and won a £33,750 jackpot.
Darren was spinning at £75 which is a bit higher than he normally does because he took advantage of the 200% Welcome Bonus. Within two spins he hit this life changing amount.
Darren stated: "Only 2 bets and I won! It's amazing, so blown away by that. It will make a massive difference to my life, I'm still shocked. I have never won so much before!! Best casino I've ever played at!"
The Tropezia Palace staff contacted Darren by phone to congratulate him on this amazing win and to set up a withdrawal. Darren spent the week celebrating his win and apologized to the staff for not getting back with them sooner.
As for his plans for the cash, Darren intends to pay off debt, take an extended holiday and enjoy the remaining money. This win has allowed him to clear his debts making it possible for him to find a special woman to marry.