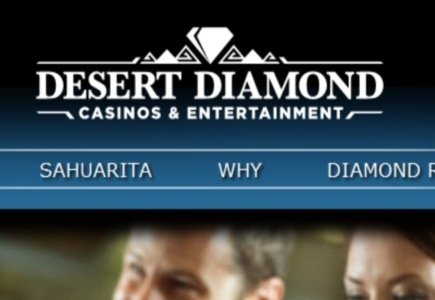 Gaming Arts LLC., a bingo and keno technology provider based in Las Vegas, announced a $50k bingo win at Desert Diamond Casino.
Teresa Montijo of Tucson, Arizona hit this huge jackpot last month while playing the Super Multi-Win Coverall game which offers a unique twist on bingo. The game has already paid $150,000.00 at the Desert Diamond location and the payouts continue grow around the US. Super Multi-Win Coverall is now available in more than forty locations and eleven states. It's standard bingo; however if and when a player bingos in 50 numbers or less they win a massive jackpot. Each ticket costs $2.
"I love playing bingo at Desert Diamond. They offer great choices and a nice friendly environment. Winning $50,000.00 was quite a thrill and I made the right choice in choosing the Super Multi-Win Game," said Montijo.
"When we introduced the Super Multi-Win Coverall we were pleased to see that it has become one of our top performing games. It's been a win for us at Desert Diamond and it's been a winner for our valued customers,"said Jesus Contreras, Bingo Manager at Desert Diamond.
"We are very pleased that we had yet another large winner at Desert Diamond. It's a wonderful feeling to see people winning large amounts of money that could be life changing in this tough economy. We have a great supporter in Desert Diamond, they have amazing vision and we enjoy working with their knowledgeable staff immensely," said Alice Irwin, Regional Sales Manager for Gaming Arts LLC.