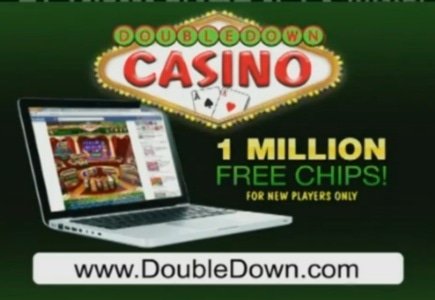 In preparation for the October launch of real money online gambling, casinos in Delaware will use IGT's DoubleDown Casino to provide free play games to players on Facebook. Games become available as of Wednesday, August 28, 2013.
The start of online gaming in Delaware begins with free play games including online poker, blackjack and slots in addition to a variety of casino games according to Finance Secretary Tom Cook.
"Some of the [online] slot machines are the very slot machines on the floor of the casinos," said Cook.
"You have to offer that environment for customers to get used to," Cook said.
Players will visit Delaware casinos' websites belonging to Dover Downs, Harrington Raceway and Casino and Delaware Park, and will be prompted to use their Facebook accounts to access the games.
The free play games will be accessible to Delaware residents 21 and over only; however with parental consent under 21's can access the games.
Ed Sutor, chief operating officer of Dover Downs, recognizes that online gambling intrigues a younger demographic which could attract them to the land based gambling facilities.
"We recognize this is coming," Sutor said.
Secretary Cook said that online gambling may become available on cell phones and iPad devices in 2014.