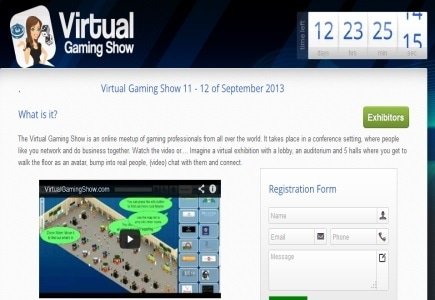 The Virtual Gaming Show was the first online gathering of its kind in the industry and attendance is free.
Conference organizer Shay Shevach says that the Virtual Gaming Show is designed for industry professionals and will take place on September 11 – 12, 2013. Those interested may register at www.virtualgamingshow.com.
Although this conference occurs in an online environment it still offers a lobby, a lecture hall and a VIP meet-up room plus five halls meant for Land-based Casino, iGaming B2B Services, Affiliates, Sportsbetting and Social/Mobile Casino.
Guests will be given and avatar including their name and company logo.
There are currently approximately 24 exhibitors that will be in attendance.
Shevach says: "Forget flights, logistics, accommodation, taxis and food costs - just pay for your booth and show up."