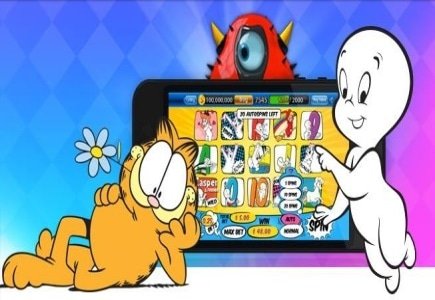 Bwin.Party Digital's "Slots Craze" series has a new slot game with a Garfield and Friends theme.
Designed after the comic "Garfield and Friends", creator Jim Davis approved the slot saying: "Anyone who's ever woken up grumpy on Monday or eaten one pizza slice too many can relate to Garfield. And obviously the team at Win understands the cat - they've managed to capture all the fun and humour at the heart of the Garfield brand in Slots Craze. This engaging game brings Garfield to life in a new and interactive way."
Garfield holds the Guinness World Record for the most syndicated comic strip in history.
The slot game features 35 paylines and all the famous characters from Garfield to his owner, Jon Arbuckle; Jon's dog, Odie; Jon's love interest, Dr. Liz Wilson; and Garfield's teddy bear, Pooky.
Garfield and Friends is now available Facebook and iOS and Slots Craze has 10 other slots in the series with more on the way in the coming months.