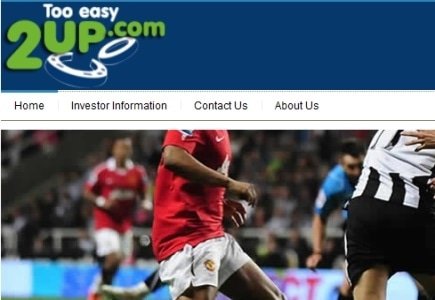 2UP Gaming is in the processing of securing a deal to acquire an unnamed Atlantic City casino as part of its plans to enter New Jersey online gambling market.
The name of the casino has not been disclosed but a source confirmed that it is one of nine land casinos located on the AC boardwalk.
MidOil managing director Vince Crandon, manager of the 2UP project, says that its objective is to close the deal with unnamed land casino owners, with 2UP's Asian sponsors on their way to the United States handle the final stage.
"Building is off the table," Crandon said. "It's absolutely an acquisition of an existing property."
"We've agreed on the price and other conditions. I just need to get a final agreement done," Crandon said Thursday.
Matthew Levinson, chair of the New Jersey Casino Control Commission said, "This shows that people are still interested in Atlantic City. If 2UP buys or builds or even if nothing happens, it still shows that companies like 2UP and MidOil are interested. Hopefully, I'll see more of these projects come to my door."
The Atlantic Club Casino Hotel and Trump Plaza Hotel and Casino, both located on the boardwalk, are currently seeking buyers.