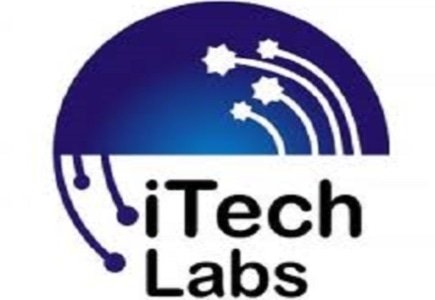 iTech Labs is a reputable independent auditing company for online gaming. Many Casinos bear the seal for quality assurance and is a familiar symbol to visiting gamblers for gaming sites. For over the last 12 years this company has been consultants to a wide range of gaming platforms across the world. There is a combined professional team of consultants with over 50 years' experience.
Games are tested according to the jurisdiction requirements and are evaluate through rigorous testing performed. The Random Number Generator (RNG) is standard program implemented on all gaming for the purpose of producing random and unpredictable outcomes on all game play. iTech conducts testing to assure the RNG is working properly and certifies fair and honest results.
Testing areas include:
· RNG Testing & Certification
· Game Output Audits
· Poker Testing & Certification
· Casino Testing & Certification
· Sports betting Testing & Certification
· Pari-mutuel Testing & Certification
· Multi-lingual Testing
· Independent Software Testing
Casino & multiplayer games are tested for all Video poker, Poker, Blackjack, Baccarat, Roulette, Keno, Dice games etc. including Tournaments. This lab testing involves math equations for the theoretical Return to Player (RTP) calculations for accurate payouts. RTP output audits are performed on all real money games.
Other non-specific gaming involves extensive analysis on computer systems controls, player registration, payment systems, security technical diligence and player protection.
The Project Management is a plan that is responsible for managing resources, tracking progress/issues and providing definitive reports and graphs. The Project Tracking system (iPTS) is instrumental in providing weekly and monthly reports for customers.
The value of software is assessed in the Technical Due Diligence department assuring reliability of gaming system, compliant to gaming standards, meets security requirements, system keeps track of game history and audit logs, critical modules of gaming system have no unauthorized changes and other technical issues that are important for a smooth and ethical operation.
Network Security is reviewed to maintain and protect player accounts. Achievements of Network Security include proper protection for: host identity, network components, firewall and router configuration and configuration of latest updates.
Multi-lingual testing evaluates language and artwork in other languages for online gaming sites in German, French, Spanish, Russian and Portuguese.
The Gaming Regulatory Service consultants work diligently with government agencies and regulatory jurisdictions. Regulatory services include: anti-money laundry, investigation into cheating and fraudulent activity and assisting in drafts of legislation and regulation.
The iTech Labs logo found on gaming across the internet is the assurance players can rely on for integrity whenever a certificate of approval is available.