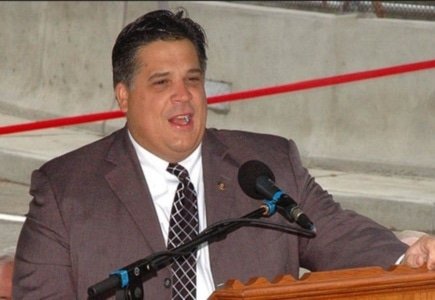 A federal investigation has revealed that a Pennsylvanian politician may have been involved with an illegal sports betting operator according to a conversation captured by a wiretap regarding the suppression of a problem gambling report.
Pennsylvania Representative Marc Gergely, a Democrat from Allegheny, defended himself to the House Democratic Caucus on Monday claiming that he received a letter in November from a woman that was complaining that her husband had spent all their money on illegal gambling.
Gergely says that he referred the woman to Gamblers Anonymous and to state troopers for investigation. He also claimed that his staff was unable to reach her by phone.
He was unaware that the letter was indeed sent by an undercover state investigator.
State investigators say that the wiretap caught Gergely talking to the suspected ringleader of an illegal gambling operation, Ronald "Porky" Melocchi, and saying that he would sweep the complaint about video poker machines under the carpet.
Court documents indicate Melocchi asking Gergely is the complaint would be turned over to theBureau of Liquor Control Enforcement, to which he replied:
"Who me? Not me. I just want to take care of you. She obviously has no idea that we have a connection. Maybe you guys can identify ... who the guy is and get him stopped ... before something becomes a problem, OK?"
In his statement to Caucus, Gergely provided the dates and times that his staff allegedly attempted to contact the complainant.