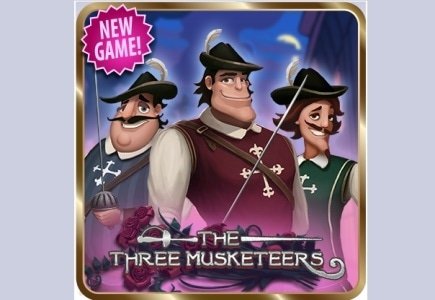 Facebook social casino firm Plumbee is now offering The Three Musketeers games on its Mirrorball Slots app.
The new slot, developed by Quickspin, is now the tenth game to be offered on the app which now has a whopping 500,000 downloads of its iOS version after being released two months ago.
"We think the overall polish and game mechanics within it is likely to make it one of the more successful games within Mirrorball Slots, in line with its last two predecessors," Plumbee's web product manager Christine Wang said.
Mats Westerlund, Quickspin's VP of Product, added: "The humorous touch on the Three Musketeers theme together with the fun and exciting game play is sure to suit the Mirrorball Slots players for a long time to come."