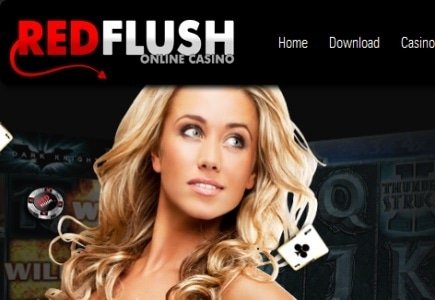 Red Flush Casino is hosting a new tournament called VERSUS in honor of the latest Microgaming hit, The Dark Knight Rises.

The VERSUS Tournament begins September 30th and will run through October 27th giving Red Flush players the opportunity to win a share of $100,000 in cash, bonuses and various prizes.

Red Flush Promotions Manager said:

"The time has come to stand up and be counted to separate friend from foe and emerge a hero to celebrate the return of the Dark Knight with a fast new tournament."

"The best part is that we're expecting more prizes to more players than any tournament ever before, all the way down the leaderboard."

The tournament will involve two rounds of qualifiers with a two week final featuring loads of bonuses and prizes.

In a unique twist, Highrollers and intermediate players will be listed on separate leaderboards so every player has a fair shot at winning.

The Bane Game will also be available to participants during the tournament. Players try their luck at matching 5 prizes including cash, bonuses and even free spins on The Dark Knight Rises.

Registration for the VERSUS Tournament begins on September 23rd.