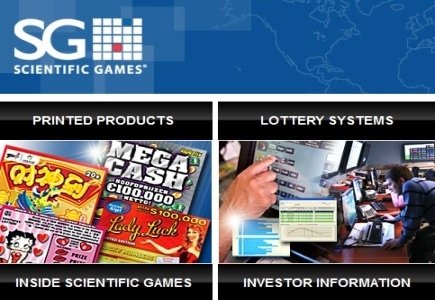 The merger between WMS and Scientific Games is well under way and the post-merger corporate structure and leadership team was announced on Tuesday.
The senior corporate executives of Scientific Games will be unchanged and A. Lorne Weil has been named chairman and chief executive officer once the merger is complete which will include Gaming and Lottery operations.
The new group will be comprised of:
* Core WMS Gaming business;
* Scientific Games' server-based gaming business headquartered in the U.K.;
* Gaming-related systems businesses of both Scientific Games and WMS; and Williams Interactive.
The senior management team reporting to Huntley will include:
Ken S. Lochiatto, president and chief operating officer of WMS Gaming;
Scott D. Schweinfurth, CFO of Gaming and chief integration officer of Scientific Games;
Frederick M. Gabbard, senior VP, Product Development;
Steven W. Beason, Enterprise CTO of Scientific Games;
Brooks H. Pierce, chief revenue officer of Gaming;
Phil Horne, group managing director of SG Gaming U.K.; and
Jordan E. Levin, managing director of Williams Interactive.
"This announcement is an exciting step forward in the evolution of Scientific Games into a global gaming company with the most comprehensive portfolio of products and services and world-class functional expertise across the lottery and gaming industries," said Weil on Tuesday.
"I am excited about the experienced leadership team we have chosen to take Scientific Games to the next level of success. We are uniting two highly complementary businesses and creating a collaborative team focused on delivering new solutions, truly innovative content, world-class technology and industry-leading services to customers around the globe."
The deal is expected to be complete sometime during the fall of 2013.