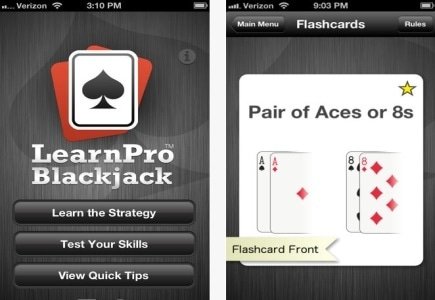 Simplicent adds to its iOS "Learn Pro Blackjack" coaching app now available for Android to reach a wider market for learning the basics of Blackjack.
With this app, players are given the tools to learn to improve their odds with the use of flashcards, practicing in a blackjack simulator, and receiving rules and tips.
There are three basic areas of focus: teaching players blackjack basic strategy with simple flashcards; enabling players to test and refine their skills in the app's blackjack simulator; and providing quick tips prepared to improve a player's odds.
Learn Pro Blackjack is intended to build confident players.
The app also features built in settings giving players the power to adjust for various blackjack rules.
On Wednesday, a Simplicent spokesman said: "Players that use basic strategy can improve their odds of winning at blackjack significantly compared to players that do not."