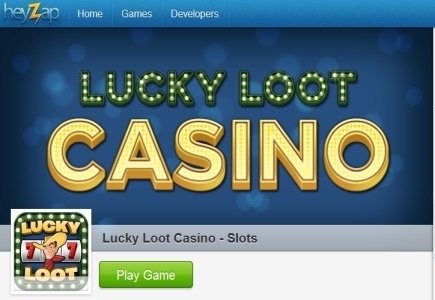 Real Deal Interactive is a new startup company based out of Palo, California that has made its debut into the social gaming market this week with the Lucky Loot Casino mobile platform.
Lucky Loot will initially be offered to third party game publishers, initially as a mobile slot suitable for as a mobile slot on Google Play for Android devices. It is possible to integrate games for iOS and the Amazon Kindle.
"If a player was to take the app and hold up next to the actual slot machine, they would be experiencing the exact same play, Faisal Siddiqui, chief executive and co-founder of the Real Deal told VentureBeat.
Three men are responsible for founding the company. All three men have a history in the gambling market and the company is funded by angel investors. Real Deal has several deals in the works with slot developers to use at least 50 slot games for the social gaming space under developer licensing.
Siddiqui says that those that have tried Lucky Loot Casino games, have had an average of 5.5 daily session at 10.2 minutes each.