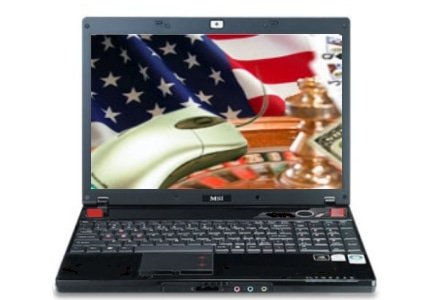 US online gambling is expected to earn $8.5 billion in revenue in the first five years, while New Jersey casinos stand to earn around $400 million from the market and there could be as many as 18 states legalizing in the next 6 years according to research from Spectrum Gaming Capital.
"We believe internet gaming will be additive to the land-based market and will have minimal cannibalistic impact so long as the regulatory authorities pass legislation and regulation that encourages synergy between land based and internet gaming," said Robert Heller, CEO of Spectrum Gaming Capital.
"The demographic of the typical land-based gaming customer is different than that of the internet gaming customer, so the potential is there to increase the overall market. If the websites are connected to the established casino operators, then they will market in a complementary fashion that seeks to identify new players and provide them incentive to visit the casinos.
"This is good public policy because casinos create jobs, capital spending, promote tourism, provide social interaction and attract more affluent customers who can better afford to pay for the entertainment experience."
"We forecast approximately $8.5 billion in iGaming revenues in 2019 from those 18 states. We also estimate conservatively that New Jersey will generate around $350 million in iGaming revenues initially and an extra $50 million in win to the land-based casinos from new iGaming customers.
"Also, we expect the New Jersey casinos to generate an additional $10-15 million in profit from the operation of the iGaming sites that are not branded with the casino names, in addition to about $15-20 million in profits they will generate from operation of the casino branded iGaming sites."
The entire report may be request via email at info@spectrumgamingcapital.com.