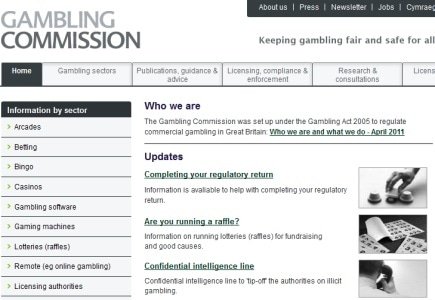 The UK Gambling Commission has made changes to its services for licensed operators to offer new internet services through its website called eServices.
Operators will be able to log in to access current licenses, report events and make notice of Licence Conditions and Codes of Practice.
Other services available to licensees includes making a regulatory return or lottery submission, the ability to manage access for their accounts and pay fees.
A UK Gambling Commission spokesperson said Tuesday: "It's always been the Commission's aim to enable operator licence holders to manage their accounts online.
"There will be a number of benefits. eServices – Operator will provide a convenient and secure way for operating licence holders to pay fees online and for them to view and request a copy of their current licence.
"In short, this will help operators manage their regulatory commitments more conveniently."
Services will be available 24/7 and future developments will allow online application submission.