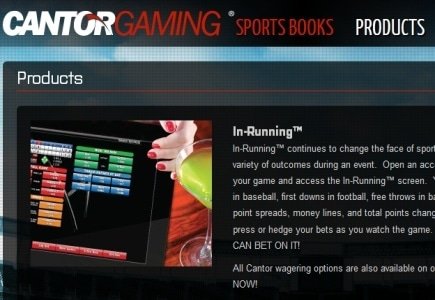 Cantor Gaming has partnered with Celebrity Cruises to offer the first mobile casino in the cruise industry.
Guests will have access to Cantor Gaming mobile casino games on their mobile devices while aboard the cruise ship. They will be able to set up a virtual wallet at the ship's casino desk allowing them to play while the ship sails through international waters.
"We are excited to partner with Celebrity Cruises and bring our premier mobile gaming technology to its high-end ships, allowing passengers to play our popular suite of casino games while enjoying their vacation," said Lee M. Amaitis, President and CEO of Cantor Gaming. "This is an important milestone for us, as it marks our first venture bringing our mobile gaming platform to the cruise industry."
"Cantor Gaming's modern approach to mobile gaming will help us ensure that our guests have an unmatched experience on our luxurious ships," added Greg Purdy, Senior VP of Operations for Celebrity Cruises.
The mobile casino will offer slots, table games and video poker.