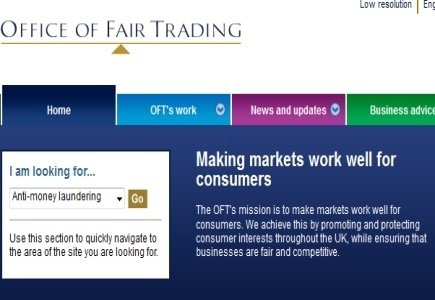 The Office of Fair Trading's advisory was broadcasted on news channels throughout the UK. The message was designed to warn gaming developers of the negative effects of pay-to-play offers on young people.
Eight new points have been added to OFT guidelines which will take effect in April 2014.
"This is a new and innovative industry that has grown very rapidly in recent years, but it needs to ensure it is treating consumers fairly and that children are protected," said Cavendish Elithorn, executive director of the OFT.
"The way the sector has worked with us since we launched our investigation is encouraging, and we've already seen some positive changes to its practices. These principles provide a clear benchmark for how games makers should be operating. Once they are finalised, we will expect the industry to follow them, or risk enforcement action.
"This is a global industry so we're also sharing our principles with our enforcement partners worldwide with the goal of achieving some common international standards."
The British gaming trade body Ukie was quick to respond to the OFT guidelines, saying that its members take their responsibilities to gamers, and especially younger users, seriously and comply with all legal obligations.
CEO of the British gaming trade body Ukie Jo Twist said, "Consumers are now often able to download and play the latest games for free. In-app purchasing is optional within many of these games and is a way for millions of players to access the extra content that they want."
"The games industry takes its responsibility to children very seriously and most devices and digital marketplaces have safeguards in place, such as password locks and parental controls, that can prevent children from being able to access in-app purchases."